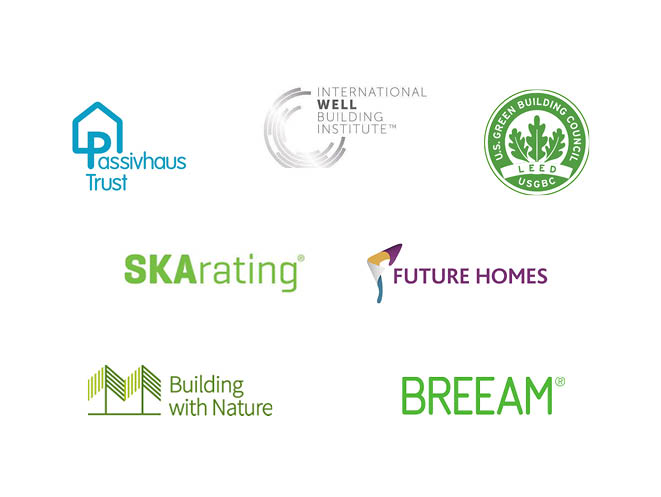 As many people are aware, the UK has set several targets to commit to reducing the environmental impact of the construction industry and to promote sustainable development. To do so, these targets have been adopted by local councils to enforce certain sustainable standards as well as the introduction of a number of accreditations. However, how do you know which target or accreditation your project needs to follow?
Below are the current certifications or targets that can be considered when determining sustainable standards for your project. The key targets outlined below describe how the UK is committing to reducing the construction's environmental impact, while the accreditations presented provide an objective measure of a building's sustainability to help developers, architects and contractors determine sustainable construction practices.
1. Net Zero Carbon – embodied and operational (Target)
Simply, net zero means to reduce carbon and greenhouse gas emissions as much as possible – to "zero". In the construction industry this can be done through either embodied and/or operational systems. Embodied carbon focuses on the materials used and their lifecycles, while operational carbon is associated with energy efficiency and emissions produced while the building is in use. The 'net' comes from the required offset to compensate for the carbon / energy you must expend for embodied and operational reasons. Ideally this offset is on site but often is off-site.
It is an important national target that the UK Government has introduced across all sectors, for example there are new regulations that have been implemented to promote energy efficient buildings. However, as it remains a target it is not a binding requirement when developing a new project at present.
2. Biodiversity Net Gain (BNG) (Target)
Biodiversity Net Gain (BNG) is a strategy the UK has implemented that ensures the habitat for wildlife has been improved by new developments.
It is important for the natural environment as it is a way for new developments to contribute to the recovery of nature. It applies to any developer and landowner and at present, the general target is for developers to achieve a 10% net gain in biodiversity. To achieve this, you need an Ecologist to measure the base ecology condition of the site and propose improvements to get 10% more. It is common across most local authorities, however, some are yet to implement a BNG strategy so it is worth consulting with your local council in the first instance.
3. Future Homes Standard (Target)
The Future Homes Standard 2021 (FHS) complements the updated Building Regulations to ensure any new homes built from 2025 will produce far less carbon emissions than their predecessors.
The FHS is a new regulation that will become mandatory in 2025 and aids the UK's nationwide target to reduce carbon emissions. This will include focusing on heating, hot water and waste strategies and replacing technologies with low-carbon alternatives.
4. Circular Economy (Target)
The aim of the UK Circular Economy is to commit to managing resources and materials consciously and efficiently. This means finding a way to keep resources and materials in use for as long as possible and reducing waste.
It is important to consider the well-known basic principles, Reduce, Reuse and Recycle when focusing on the life cycle of products. The UK Government has published plans to reduce waste and provide more efficient waste management procedures. This target is not yet a statutory requirement however, it could be considered when developing a new building as it is an important part of the government's plan to transition to a circular economy.
5. BREEAM (Accreditation)
BREEAM stands for Building Research Establishment Environmental Assessment Method. Developed in England, it is a widely used certification system for assessing a building's sustainability achievements. It ensures buildings are compliant with sustainable construction and operation standards and can be utilised by both new build and refurbishment projects. To achieve accreditation you need a BREEAM assessor as part of the design process.
It is recognised globally and is becoming ever more important for reaching national environmental targets as well as providing various social, community and economic benefits. Although it is not yet a fully statutory procedure, many local authorities are requiring BREEAM certifications to present the environmental performance calculations and demonstrate their commitment to a sustainable future.
6. Passivhaus (Accreditation)
Passivhaus is a design standard that provides a range of approaches to with a calculation tool that ensures you have a building with an extremely low energy requirement (less than 15kWh/m2 per year for heating / cooling). The certification is provided by the Passivhaus Institute (PHI) based in Germany, however, the Passivhaus Trust is a UK based organisation that promotes and aids in the development of Passivhaus design and standards within the UK. To achieve certification, you will need to have a Passivhaus certifier as part of the design process.
Obtaining Passivhaus certification is a voluntary procedure a developer can instil in their project to prove their commitment to reducing the UK's carbon footprint and is achieved by following a certain range of standards and requirements.
7. LEED (Accreditation)
LEED (Leadership in Energy and Environmental Design) is similar to BREEAM but was developed by the US. It is an internationally recognised system to measure a building's sustainability achievement.
It is not as widely used in the UK due to the development of BREEAM and, at present, is not common for local authorities to ask for buildings to be LEED compliant. Therefore, it is likely to be an additional procedure, rather than in place of, local environmental regulations to demonstrate a developer's sustainability commitments.
8. The WELL Building Standard (Accreditation)
The WELL Building Standard focuses on a person's health and wellbeing within the built environment. The certification system offers a framework for developers to promote healthy environments using seven key categories: air, water, nourishment, light, fitness, comfort and mind. There are specific features within these categories that demonstrate ways in which a building presents its commitment to reducing its environmental footprint.
It is currently not a statutory requirement in the UK as there are the government building regulations that set out minimum standards buildings must meet, to ensure basic health, safety and welfare for users. However, it may be encouraged by some local authorities or can be a voluntary framework a developer may consider.
9. SKA Rating (Accreditation)
The SKA Rating is a method to assess environmental procedures carried out in a refurbishment project. It provides a set of criteria for developers to use when fitting-out non-domestic buildings. It was developed by RICS (Royal Institute of Chartered Surveyors) and provides a rating on the environmental performance of a building or space. Similar to BREEAM you will need a SKA Assessor as part of the design process to ensure accreditation.
Some local authorities may promote or encourage the use of the SKA Rating certification to show their commitment to reducing their environmental impact, however, it is not at present a statutory process.
10. Building with Nature (Framework)
Building with Nature provides developers and local authorities guidance on delivering developments that work with and improve the natural environment. It promotes high quality green infrastructure that benefits both people and wildlife. Its main aim is to provide a built environment that is resilient to and adapts to the challenges of climate change.
Although it is not a direct statutory procedure, many local authorities have implemented the policies and guidelines Building with Nature promotes. It is an increasingly recognised way to create more sustainable and liveable communities.
Choosing which route to take isn't as simple as one size fits all. The appropriate sustainability certification route is dependent on the project's size, its location and local authority, whether it's new build or refurb, or just the client's general preference. It therefore changes from project to project. In the first instance, it is worth consulting with your architect or local council to assist in choosing the most appropriate approach and determine your own sustainability goals.
Further reading:
Hannah Pinsent
BA(Hons) MArch
Architectural Assistant
×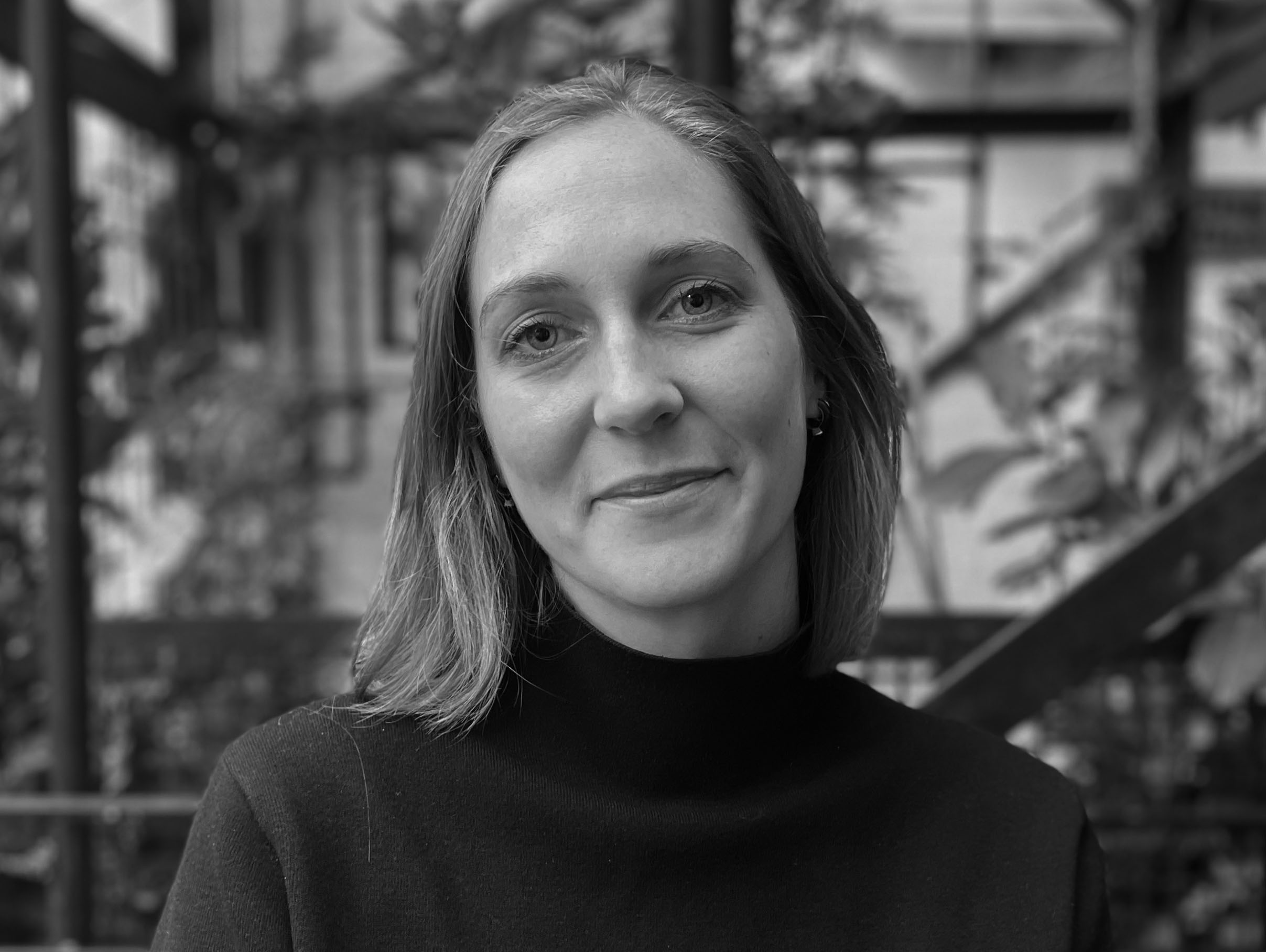 Hannah joined Tate+Co in 2021. She is passionate about socially conscious designs which work with and enhance their surrounding landscapes and communities.
Hannah took her RIBA Part 1 Degree at Brighton University, and her RIBA Part 2 Masters at Westminster University where she received a distinction. As a student she enjoyed experimenting with materials and realising their architectural potentials, especially in terms of how reuse and recycling can play an important role in creating sustainable designs. The work Hannah developed during her Masters degree was featured in MIT's publication, Measuring the City: The Power of Urban Metrics, Visualising Cities, 2021.
In her year out Hannah worked for Orme Architects, on individual residential projects, ranging from the very small to the very large, in the South West of England. These projects integrated traditional and contemporary styles into the sensitive rural landscape of the West Country, with a design ambition to benefit the environment from both a low-carbon and an aesthetic aspect.
Outside of work Hannah loves to explore new areas of London as well as further afield and keep active.