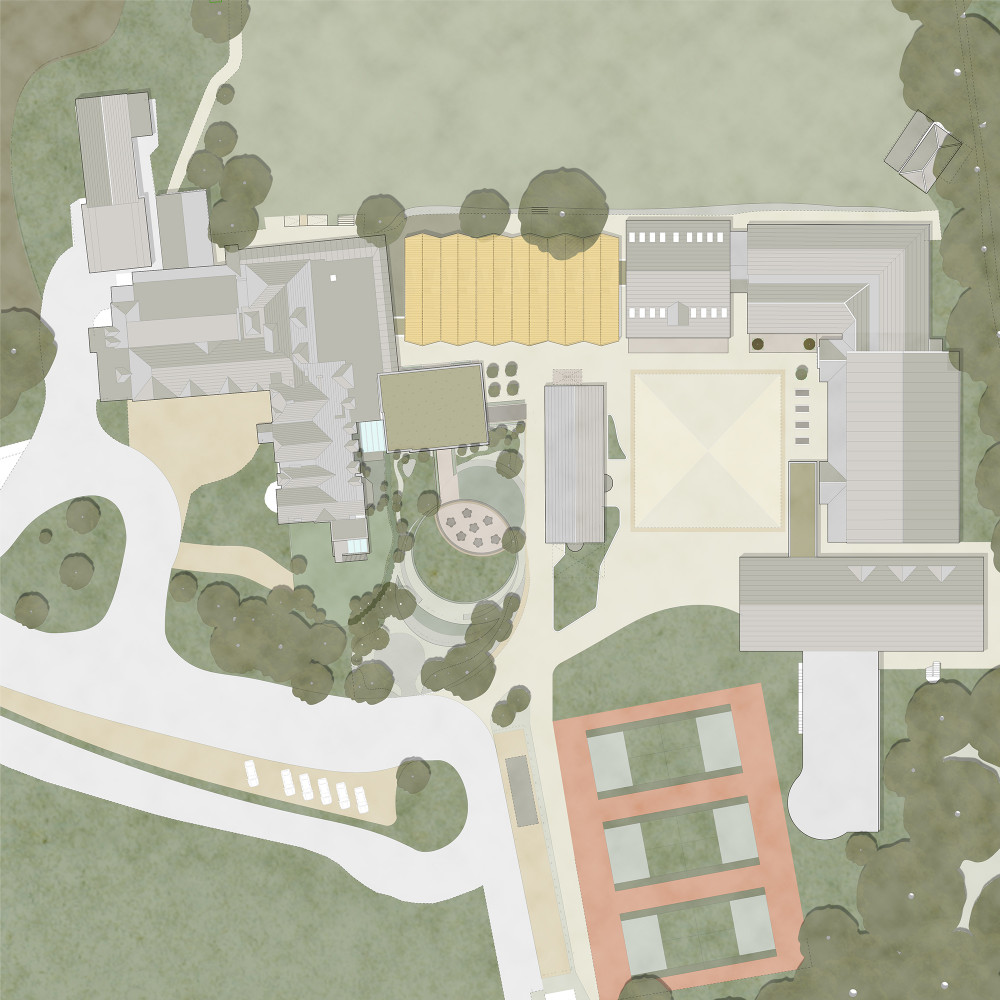 Who is this article for?
This article is for anyone who is thinking about a new building on their estate or campus, whether a school, university, or other multi-building institution.
Building a brand-new building requires significant capital investment and as the drive towards Net-Zero carbon emissions continues; new buildings will need to increasingly justify their carbon cost.
This article sets out three straightforward steps that will help determine whether you need a new building or whether your existing estate can meet your requirements.
Step 1 – Understanding your existing estate
The first step is to measure, quantify and fully understand your existing estate. The chances are a lot of this information will already exist, and it may take the form of an estate masterplan. Almost all Clients we work with have developed an estates masterplan, although the purpose, scope and scale of these can vary greatly. If the masterplan does not exist, or is outdated, two key things need to happen. The first is calculating the area in your estate and the second is developing an aspirational brief.
Whilst calculating the area in the space sounds straightforward, it is a very important step. This can be achieved through desktop exercises, physical surveys, or a mixture of both. This will provide valuable insights into how your estate is used and the mixture of different spaces you currently have. Armed with a list of areas and overall size, you can now benchmark your estate against other similar estates. Do they have more or less area, how do your facilities compare and what is their land take in comparison?
In parallel, the aspirational brief should be developed through a series of conversations with all key users and stakeholders. For a school this could include teachers, the senior leadership team, pupils, parents and local community members. For a university this could include the Executive Office, the estates team, academic department heads, the Student's Union, local businesses and community groups. The outcome of the consultation should be a shopping list of ideal spaces and areas that will form the basis for your new estate masterplan. Whilst working with Cranleigh Preparatory School on the development of their estate this was the first thing we did. This then eventually developed into a brand-new masterplan, which not just included new accommodation but also unlocked other issues faced by the school around access and functionality. Our masterplan, shown above, is centred around the new Townsend Building, which provides new science, DT, Art and home economics classrooms as well as rainsafe routes around campus. A new parent-teacher hub was also included which was linked to the drop-off.
Step 2 – Can you fit within your existing estate?
The second step is to see if the additional areas can fit within the buildings you already have. You can do this by quickly analysing the existing vs proposed areas in a diagrammatic form, similar to the diagram below.
Whilst occasionally it could appear simpler to build a new building to accommodate these additional spaces, a retrofit approach has certain key advantages:
It is more economical – Refurbishment projects cost around £1000/m²-£2000/m², depending on the extent and scope. The cost for new buildings has a greater range as the specification and requirements can vary a lot. You could expect to pay anywhere between £3000/m² to £6500/m².
It can be quicker – Internal renovation works are typically quicker than new construction, which in turn would mean less disruption to the estate.
Less carbon emissions – Retaining and reusing buildings is advantageous when it comes to reducing carbon emissions, specifically embodied carbon.
However, this may not always be possible, in which case a new building is needed.
Step 3 – A new building
There are two reasons for needing a new building, firstly if the estate is simply too small, or secondly, if the existing buildings on your estate are not suitable.
If you know how much space you have, and how much space you need, it should be relatively simple to determine if your estate is big enough. Often if the aim of the project is growth and expansion your existing spaces simply will not accommodate this. In terms of suitability, it may be that a refurbishment is not feasible. For example, if your estate has a number of sensitive heritage buildings, this can be a barrier to practical re-use.
Once a new building is identified, a site needs to be chosen. This requires a feasibility study to fully understand the constraints and opportunities. We recently completed the Creative Centre, a new 3000m2 teaching building for York St. John University. The first design work we carried out was a thorough analysis of three different sites on their Lord Mayor's Walk campus in York. The outcome was three quite different proposals (see Site A, B & C in the diagram below), aligned with the spatial and aspirational brief, of which there was one preferred option to develop.
The long-term success of your estate depends on aligning the masterplan vision with your overall strategic goals. This can be achieved through investment in retrofit or new buildings, and quite often will require both. There is not a single 'correct answer' however taking the time to analyse and understand where you are and where you want to get to will help you make positive and impactful decisions.
Andrew Baker-Falkner
RIBA
Director
×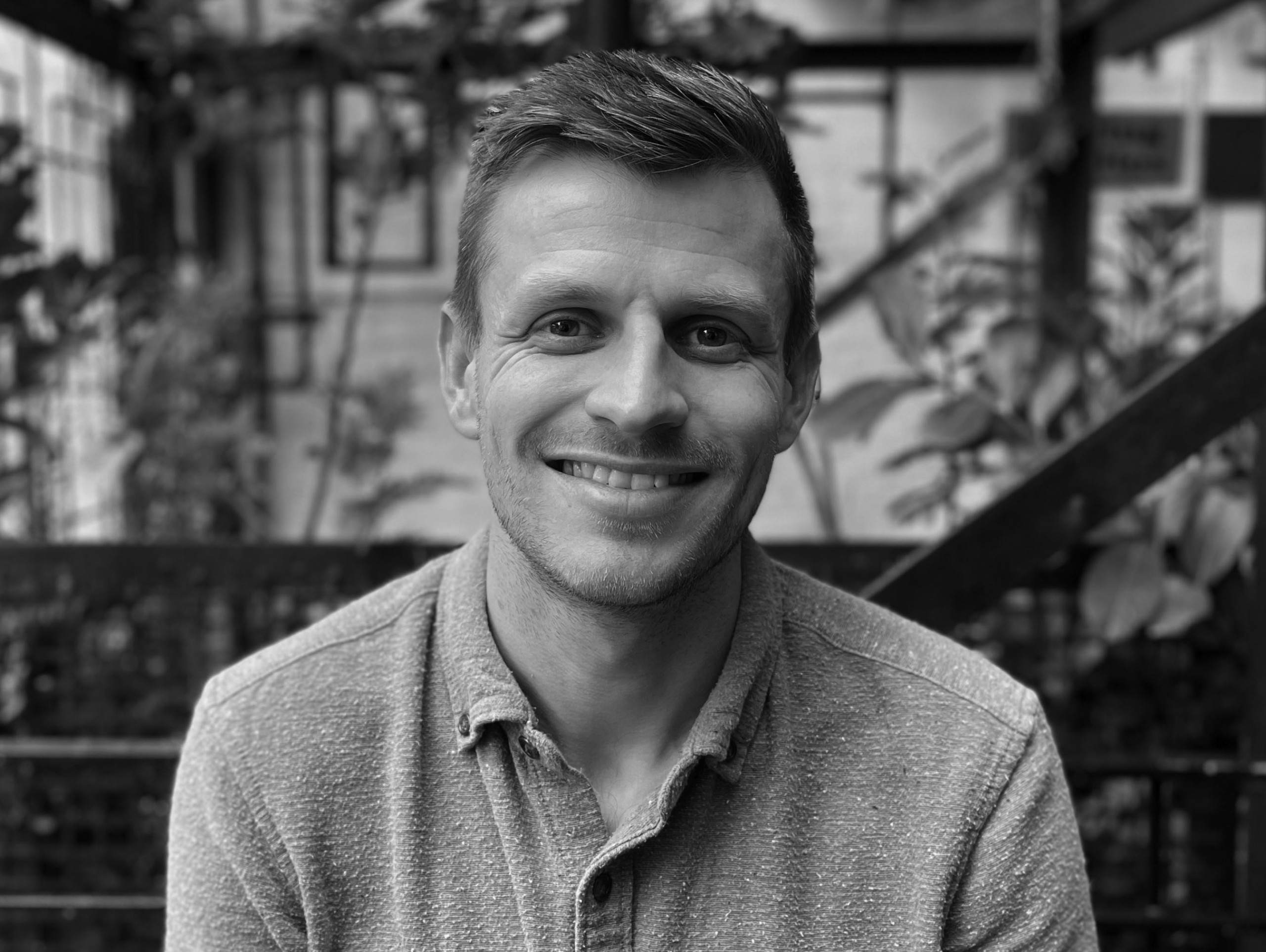 Andy is a Director at Tate+Co and joined the practice in 2014. He has extensive experience at leading multi-disciplinary teams and complex projects to successful outcomes. These projects cover a range of scales, sectors, and locations. Notable projects include Creative Centre for York St. John University and Townsend Building for Cranleigh Preparatory School, which Andy led from conception to completion.
Andy has also delivered masterplans, community projects and housing and regeneration schemes for a multitude of clients. Whilst working across a broad range of projects, Andy has a particular interest in education and the positive benefits of connecting learning spaces with nature and has shared these learnings as a speaker at the Education Estates Conference and the Structural Timber Conference.