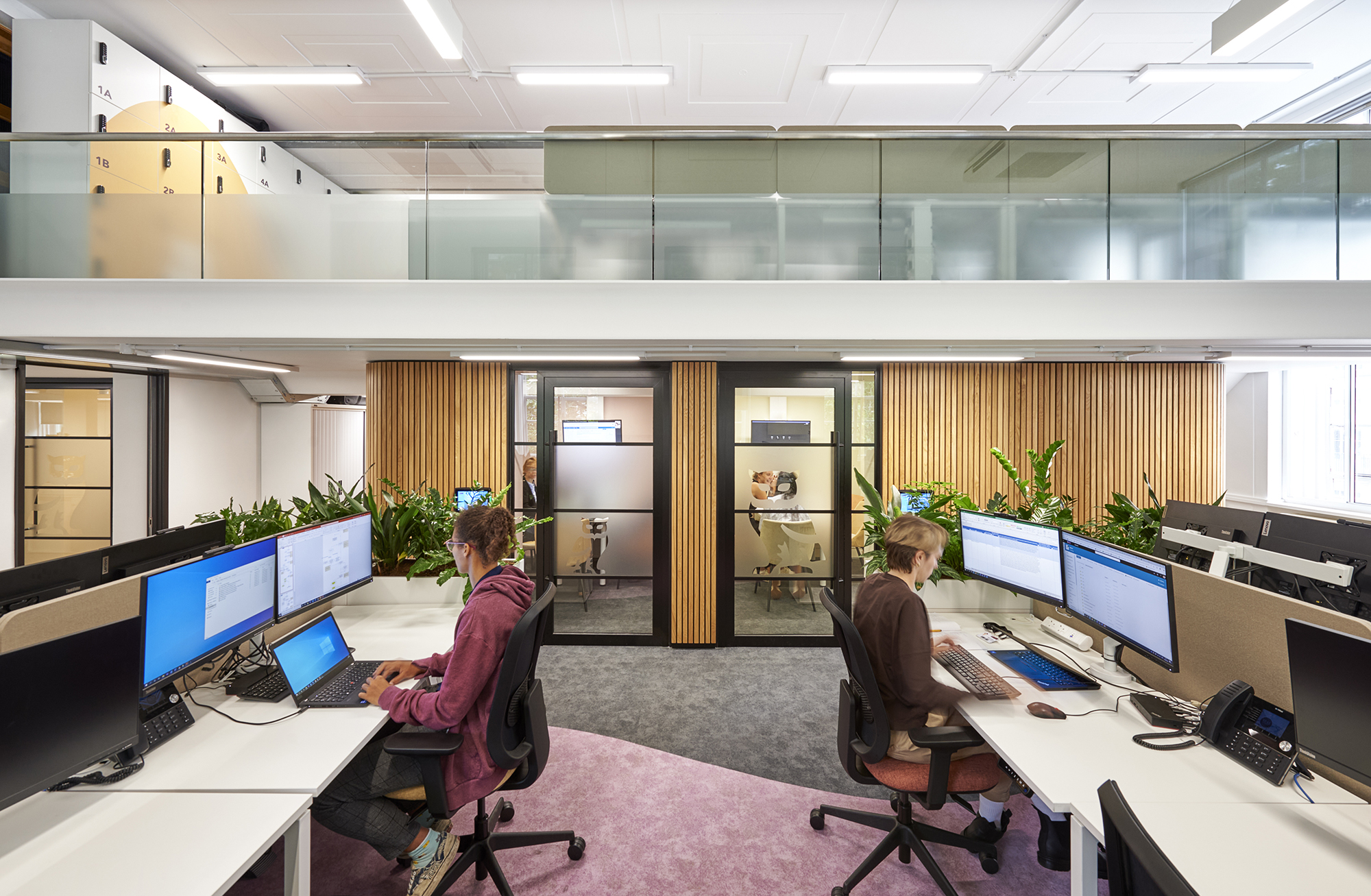 Improving the utilisation of your workspace can help you maximize the space available to you, which can lead to several benefits such as increased productivity, better organisation and improved comfort. Importantly, it can also reduce the area of space required for your organisation, which can save you money and energy.
Here are 3 key strategies you can follow to improve utilisation at your workplace:
1. Rationalise the number of desks within the office space
Working from home has become a new regime in our working pattern, and subsequently many offices are filled with unoccupied desks. You can rationalise the number of desks in your office now that the 1:1 ratio will no longer be required. One way to review this is by carrying out surveys to determine the optimum ratio that works with your office policy. Each department may require different desk-to-people ratio depending on the nature of their job.
If you are concerned about not having enough capacity on busy days, you can consider having an over-spill area where you provide the necessary service points such as power and data sockets within break-out spaces for people to work.
2. Create spaces that are right for your team
Offices operate in varying ways. Even within a single office, different departments and teams may require different types of spaces. Understanding the types of space they require could maximise the utilisation of your workplace – to ensure there are no redundant spaces.
For example, ensure you have the optimum number of meeting rooms at a suitable size. You can ask the questions: What types of meetings do your team most commonly have? What is the usual meeting group size? Do the meetings usually include external organisations? Sometimes it can be more beneficial to have smaller meeting rooms to avoid the inefficient use of large meeting rooms for small meeting groups. If the team does not have external meetings, you may find that a waiting area is not required, or you could consider having a smaller lobby.
If your team works collaboratively, you should understand how they collaborate. Could they effectively carry out this work within an open plan in the breakout area? Or would this cause too much noise and distractions for others working in the same space? Can these break-out areas for collaboration be tucked away from the desk spaces? If you create break-out areas which are not suitable for the type of work your team does, it would not be used and therefore affect the utilisation of your office space.
Could you double-up the uses of spaces? Such as using single offices as meeting rooms and collaborative and informal meeting spaces in the break-out area would optimise the utilisation at your workspace.
3. Create open plan offices
Creating an open plan space for your office will reduce the number of cellular spaces in your office. This will make the floor plate more flexible and future-proof your workspace, allowing the office to expand or downsize. You could then easily reconfigure your office space in an efficient way.
Reducing the number of individual offices substantially increases the amount of office area. The smallest possible size of a single-person office is approximately 5m2 and desk space for one person is about 2.5m2. Creating singular office space would also require additional circulation routes in the layout which would decrease your utilisation. You could consider implementing priority meeting rooms, in which heads of departments are given priority to use these rooms as their office and they can be booked by the rest of the team when not in use.
Furthermore, having an open plan can reduce the amount of energy required to heat and cool the space. Having many rooms means more mechanical, electrical and plumbing (MEP) equipment is required. This drives up the cost of construction and future energy bills.
Jolene Hor
B(Sc)Hons, MArch, RIBA Part III (Bartlett)
Architect
×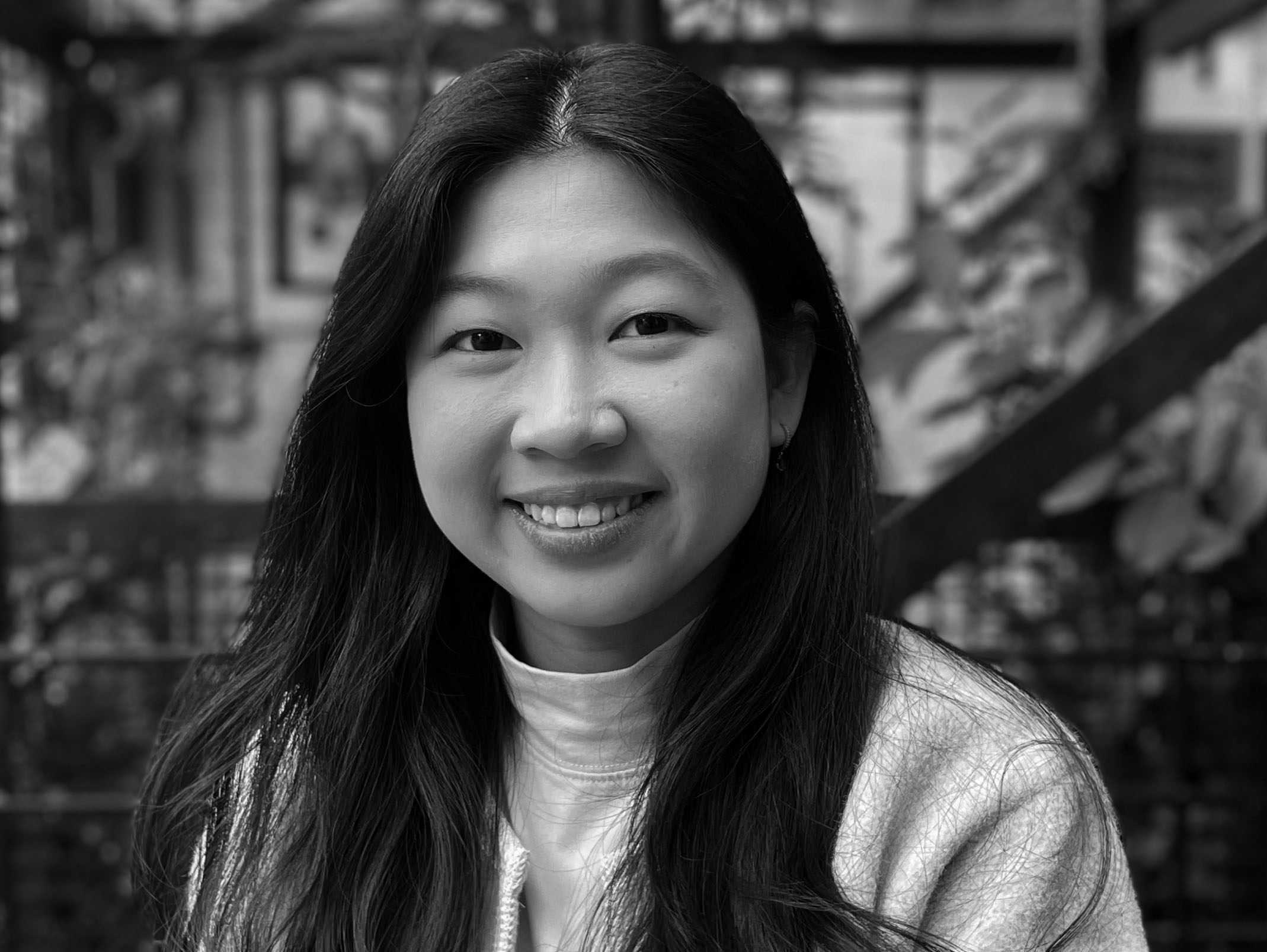 Jolene has worked at Tate+Co since 2019 on a variety of projects at different stage, primarily in the education and leisure sector. Her projects include York St John University Creative Centre, and the refurbishment of Birkbeck University Professional Services Workspace where she played a key role in the design and construction process. She has led the planning application process for Watergate Bay Hotel comprising a 6,850sqm masterplan which includes a new hotel and an apart hotel building with new facilities and a pavilion.
Jolene received her B(Sc)Hon Architecture in Malaysia where upon completion she gained professional experience at Veritas Architects and KSKA Arkitek. During her time there, she worked on several large-scale commercial, residential and mixed development projects.
Jolene then pursued her masters in London where she received MArch Architecture (ARB/RIBA Part 2) from The Bartlett School of Architecture before completing her Part III certificate at Westminster University. Her previous experience working at London-based practice Burrell and Mistry involved work on Paragraph 55 Exceptional Quality (now Paragraph 80) houses and during her time at Grimshaw Architects she worked on the Heathrow Expansion Project.
Jolene's passion for architecture is fuelled by research and experimentation with various technologies and mediums. During her masters studies she adopted 3D animation and filmmaking as iterative design tools, exploring alternative perceptions of space from the journeys of multiple personas and users — time-based elements were introduced into projects to create an intangible human experience.