Chalkhurst Court
Location: South London, UK
Client: Elysian Properties Ltd
Timescale: Completed - March 2019
Size: 600 m²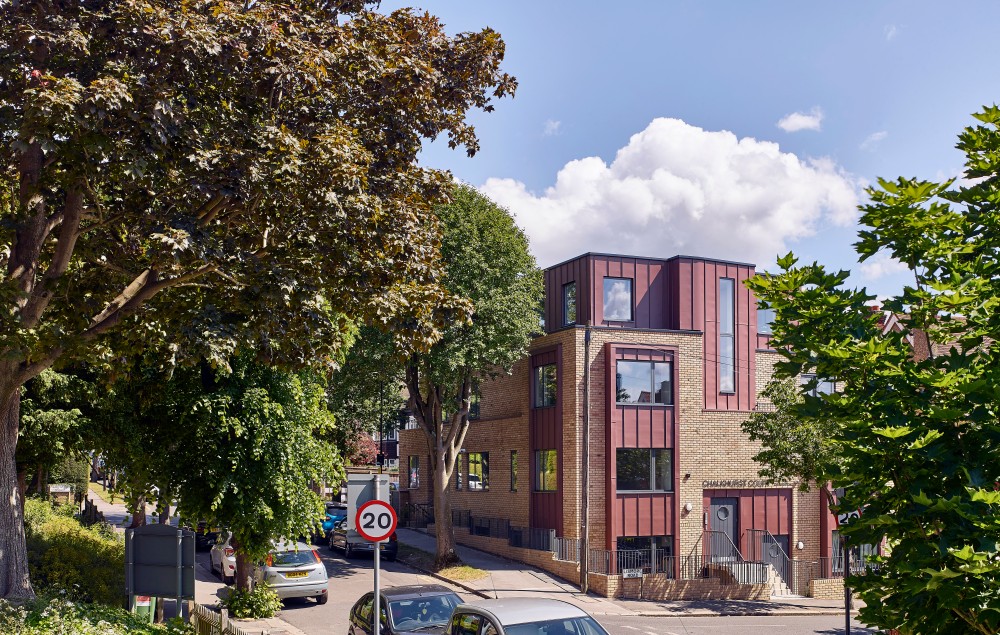 This project creates eight new one and two bedroom apartments in South London on this prominent corner site, and demonstrates how we can increase density in our suburbs whilst remaining sensitive to the surrounding low-rise context.
We have worked carefully within the confines of the existing site to give each new residential unit a private external area, with a series of carefully considered landscape spaces. The unique building form ties into the massing of the adjacent Edwardian housing, whilst providing a strong visual presence at the corner.
The scheme is very sustainable, with a super-insulated external envelope, triple glazed windows and mechanical ventilation heat recovery. Our clients, Elysian Properties Ltd are local residents and very keen to make a positive contribution to the local built environment.
Working with the team at Tate + Co has been a rewarding experience, they combine creativity with practical application."

John Bryant, Director of Elysian Properties Ltd