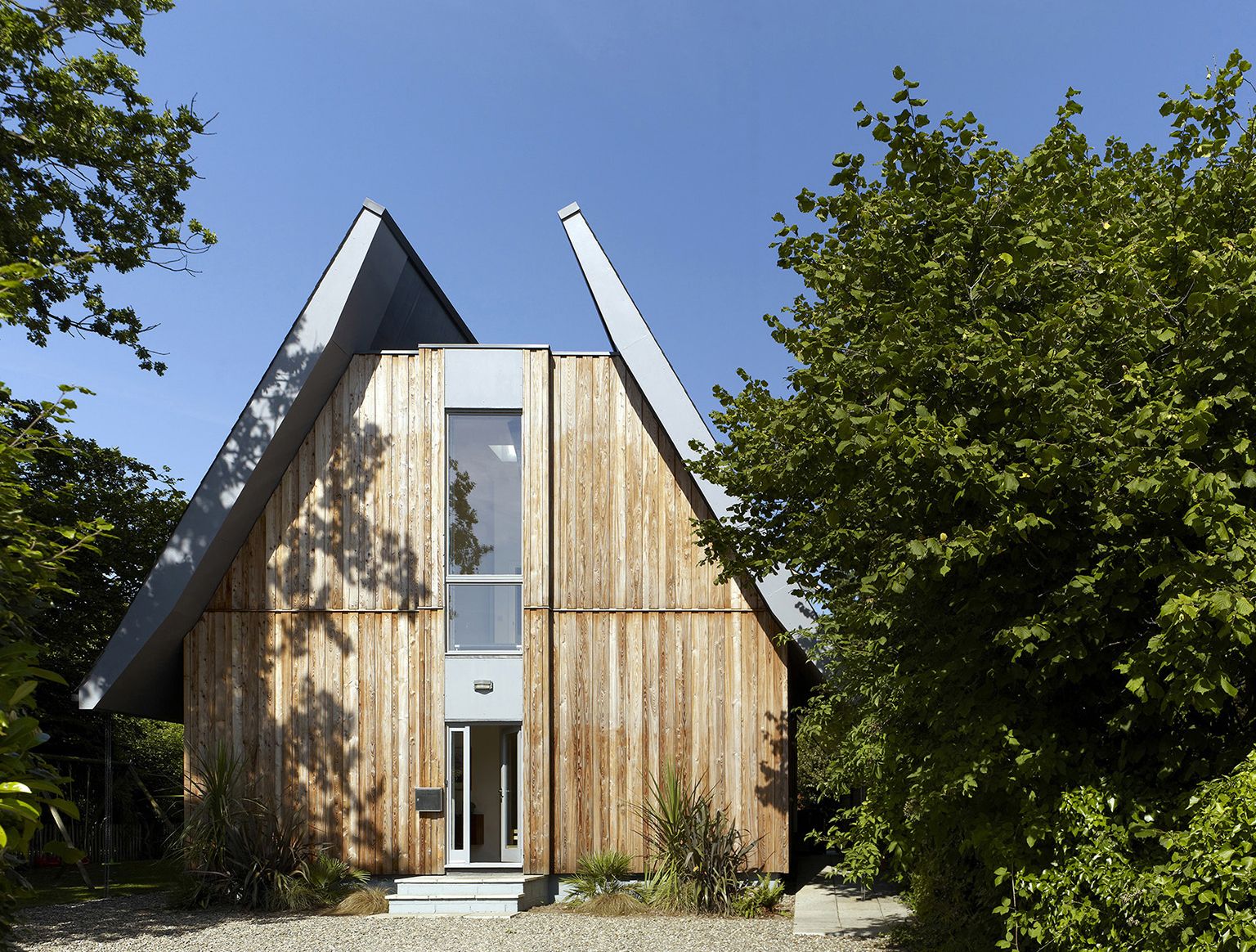 This project is intended as a prototype for a low-cost, low-energy, new-build house which can sensitively respond to a market town setting. The project site had a planning restriction for a chalet bungalow and we responded to this by splitting the central ridge to provide more spacious rooms on the first floor.
We used a 'fabric first' approach to the building design, working with engineers, Buro Happold on the massing, orientation and glazing distribution to maximise passive solar gain in winter months. By arranging all of the cellular rooms into one half of the building we created a dramatic double height living area, with solar tubes bringing light deep into the heart of the building.
This house is a template for the ideal modern family home. "

Kevin McCloud, Grand Designs
The construction of the building was featured on Channel 4's Grand Designs and described as 'a template for the ideal modern family home' by Kevin McCloud. Since completing the project we have started working with a number of developers on larger residential schemes using many of the same design strategies to balance the need for sustainable development with economic reality.