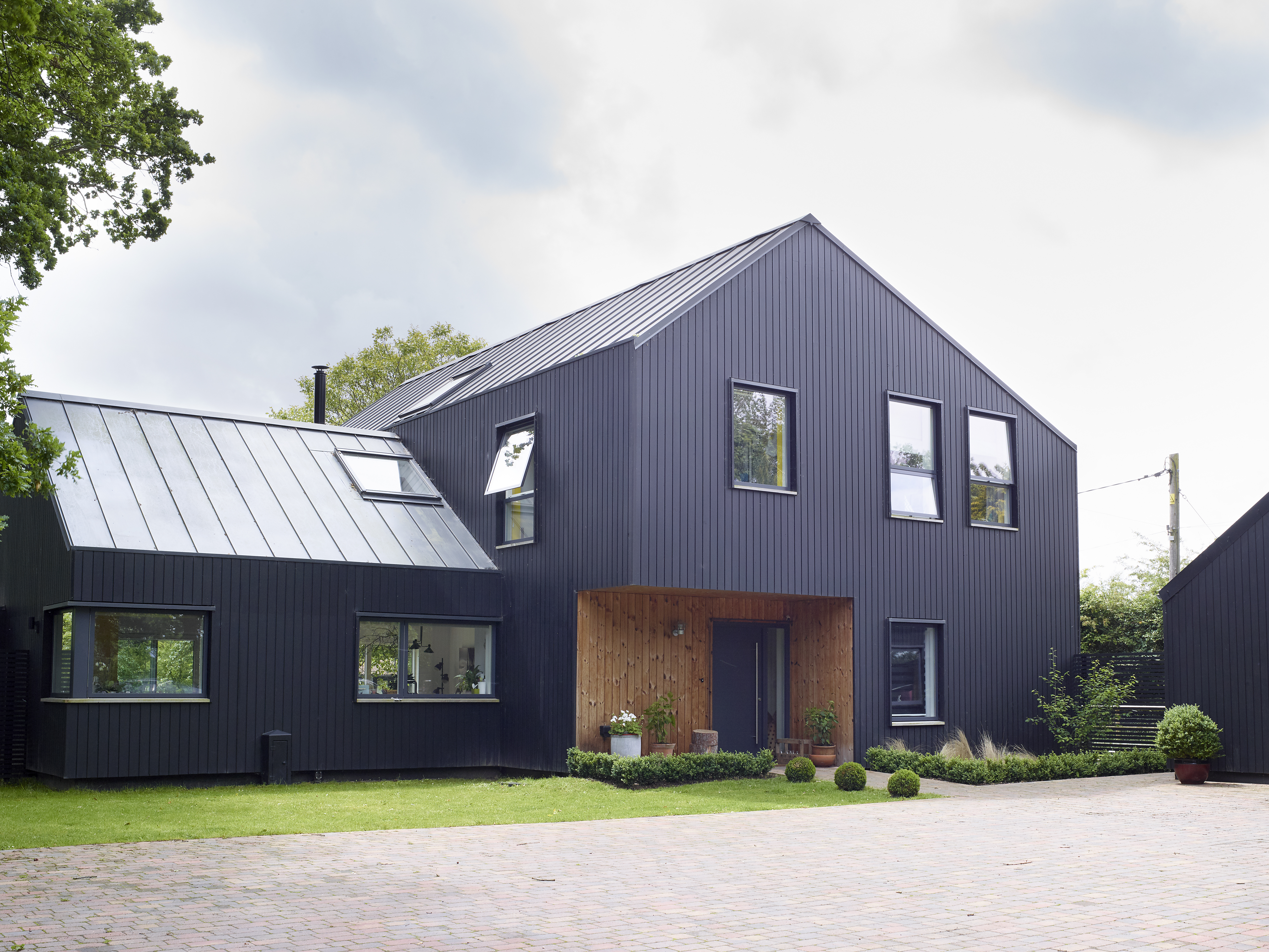 The brief from the client was to create a modern, open-plan contemporary family home, suited to their outdoor lifestyle requirements. They wanted a robust home easy to maintain, easy to adapt and low cost to run. The concept for the house was developed by dividing the brief into three clear zones, and housing each of these within distinct built forms to reduce the overall visual impact of the building. The three areas comprise of the kitchen/living space, the bedroom block and the separate garage and boat store.
The kitchen/living space is contained within a single storey double height element that runs parallel to the garden, thus maximising the views to the landscape. The two-storey bedroom block, with reduced ridge and catslide roof, sits perpendicular to the road therefore minimising the overall mass of the building.
In terms of the building style, our client was clear that they wanted a contemporary family home, with modern materials and sharp detailing. Our design is respectful to the surrounding context – well sized but not over-bearing and sensitive to the surrounding agricultural building.
Our client was keen to make the property environmentally conscious – using sustainable materials and creating a low-energy home through the design and specification of a super insulated building fabric. We decided to use traditional agricultural materials, detailed in a contemporary modern way.
The new house replaces an old single storey bungalow. The challenge was to convince the planning authority that the increase in height would not have an adverse impact on the surrounding countryside. By lowering the eaves, removing the exposed gutters, and breaking down the form of the house into simple distinct elements, we managed to make a two storey dwelling seem relatively low in height and creating a robust home that would age gracefully over time.
We knew Tate + Co was a good fit for our project, having seen the practice's environmentally-focused architecture."

Client, Greenacre