TREExOFFICE
Location: London, UK
Client: Hackney Council, Artsadmin & Groundworks
Timescale: Completed - June 2015
Size: 25 m²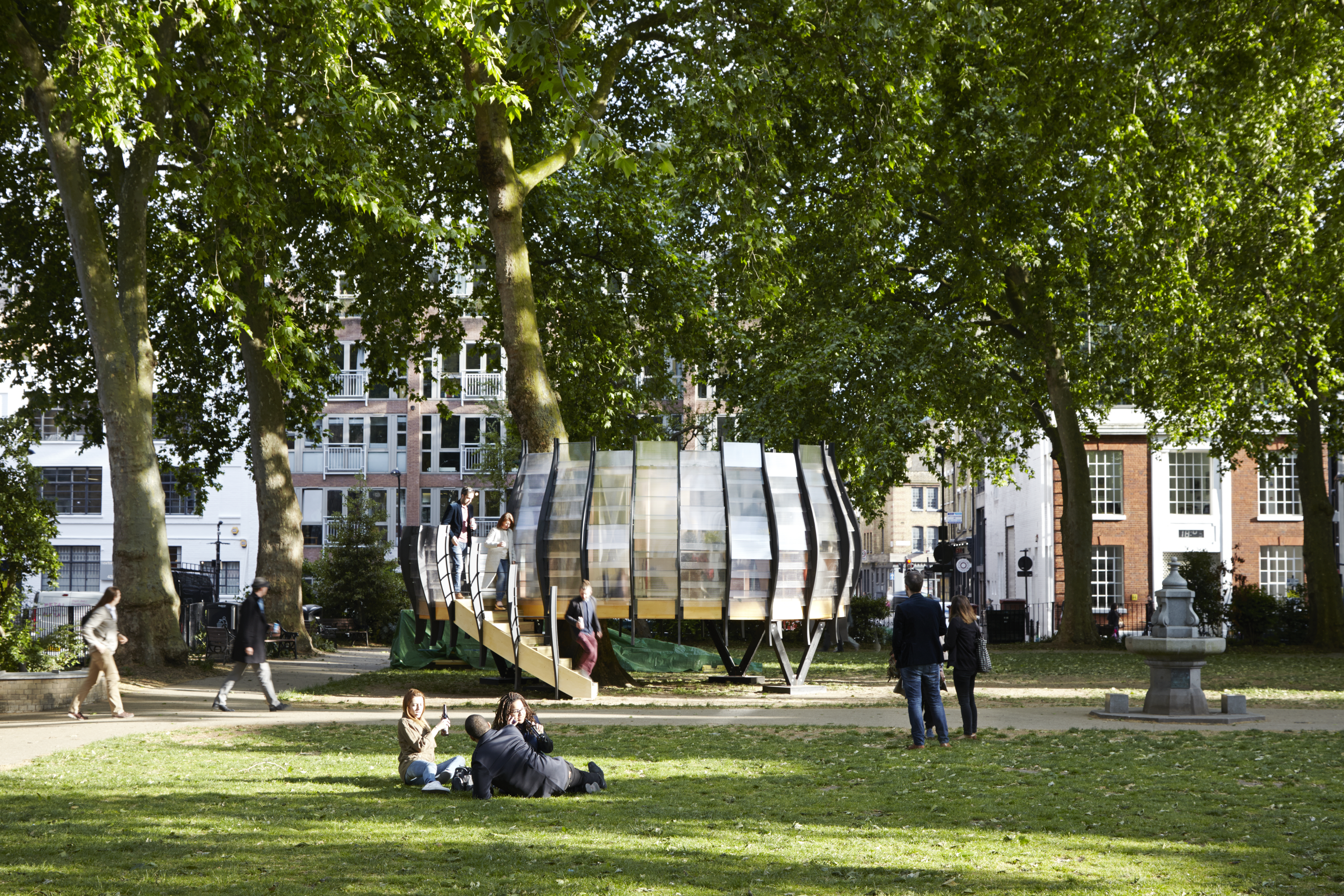 Working with the artists Natalie Jeremijenko and Shuster + Moseley, as well as the engineer Tim Lucas from Price and Myers, we designed and constructed a temporary co-working space for Hackney Council in London's Hoxton Square.
Wrapped around a mature London Plane tree the installation, named the 'TREExOFFICE', was hired out over the summer of 2015 to fundraise for environmental regeneration charity Groundwork's work in Hackney's parks and open spaces.
Up to eight people could work in the space which was equipped with a power supply and WiFi, or the space hosted small meetings and events. The organic form of the building was designed to work with the natural setting of the square and the structure was carefully designed using a radar root scan to ensure no damage to the existing tree.
It was a pleasure working with Tate + Co on the TREExOFFICE project. They responded to our brief incredibly quickly and with real enthusiasm. It couldn't have happened without them. "

Sam Parry, Parks Development Manager, Hackney Council