Eden Rainforest Walkway
Location: Cornwall, UK
Client: Eden Project Ltd
Timescale: Phase 2 - Completed May 2017
Size: Phase 1 – 400 m² / Phase 2 – 350 m²/ All Phases – 1,000 m²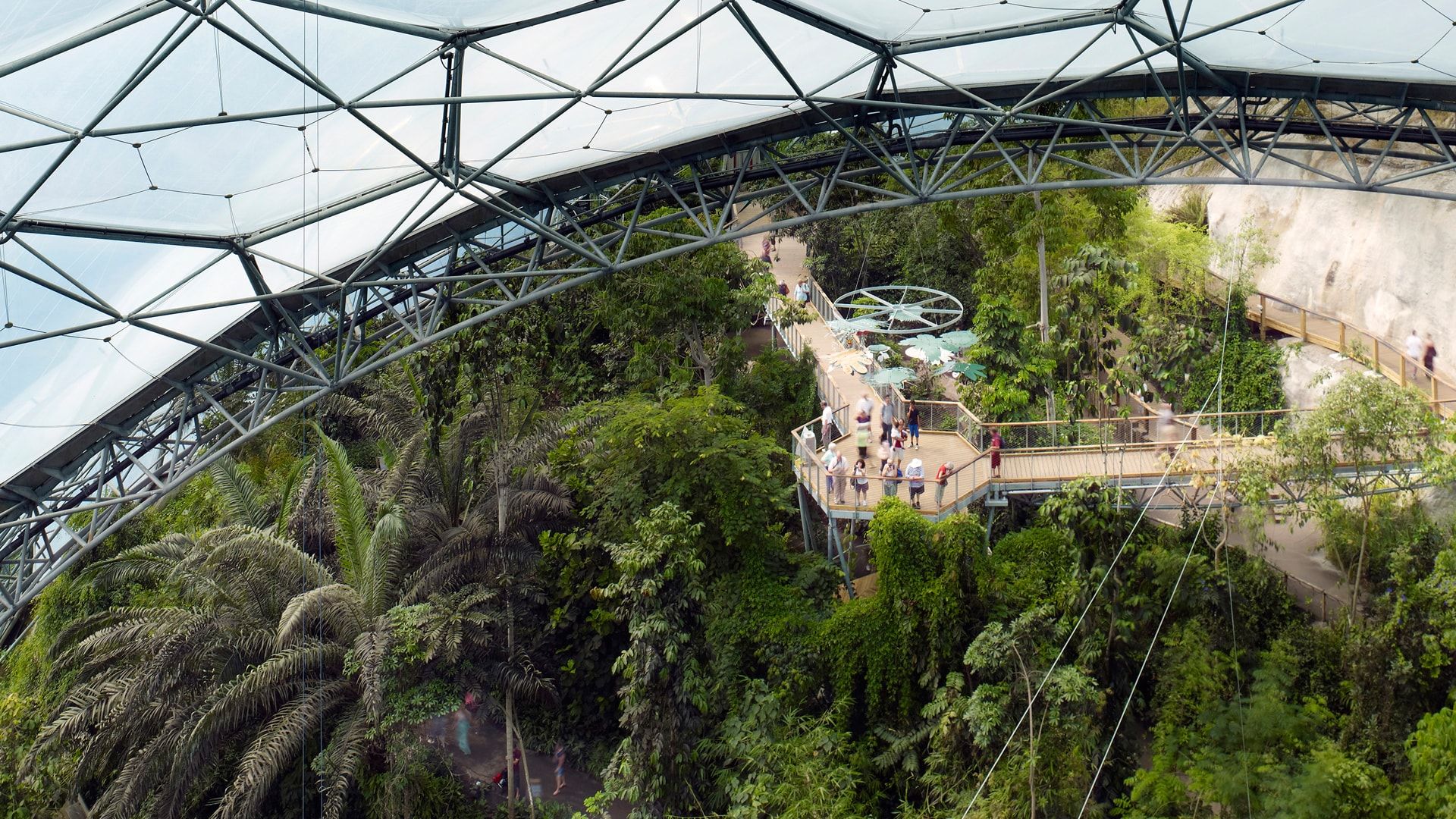 In collaboration with treehouse specialists Blue Forest, we started working with the Eden Project in 2011 to design a series of high level visitor walkways through the rainforest canopy in the existing Humid Tropics Biome. These new interventions will include a treetop research station, an area explaining sustainable rainforest crops, a traditional indigenous treehouse and a waterfall cave.
We completed phase 1 of the walkway in 2013 with phase 2 finishing in May 2017. This includes a new high level loop with two 20 metre long bridges and a 25 metre rope bridge spanning to an 8 metre high platform, which is an education space to explain the complex rainforest ecosystem. We are planning a future timber enclosure to this platform, dubbed the 'Biodiversity Nest' which is due on site shortly.
Tate + Co have the ability to think openly and work sensitively within our Rainforest Biome to create a series of magical new visitor experiences. A great team to work with. "

Jo Elworthy, Director of Interpretation, The Eden Project
Construction of the works was technically challenging as the site could only be accessed by a set of existing double doors in the biome while the construction could not damage the existing delicate planting, all materials needed to withstand the harsh rainforest environment. The team had to finish within a seasonal construction period of 5 months for each phase and the biome remained open to the public throughout.