Eden Hotel
Location: Cornwall, UK
Client: The Eden Project
Timescale: Planned Completion - Spring 2021
Size: 4,500 m²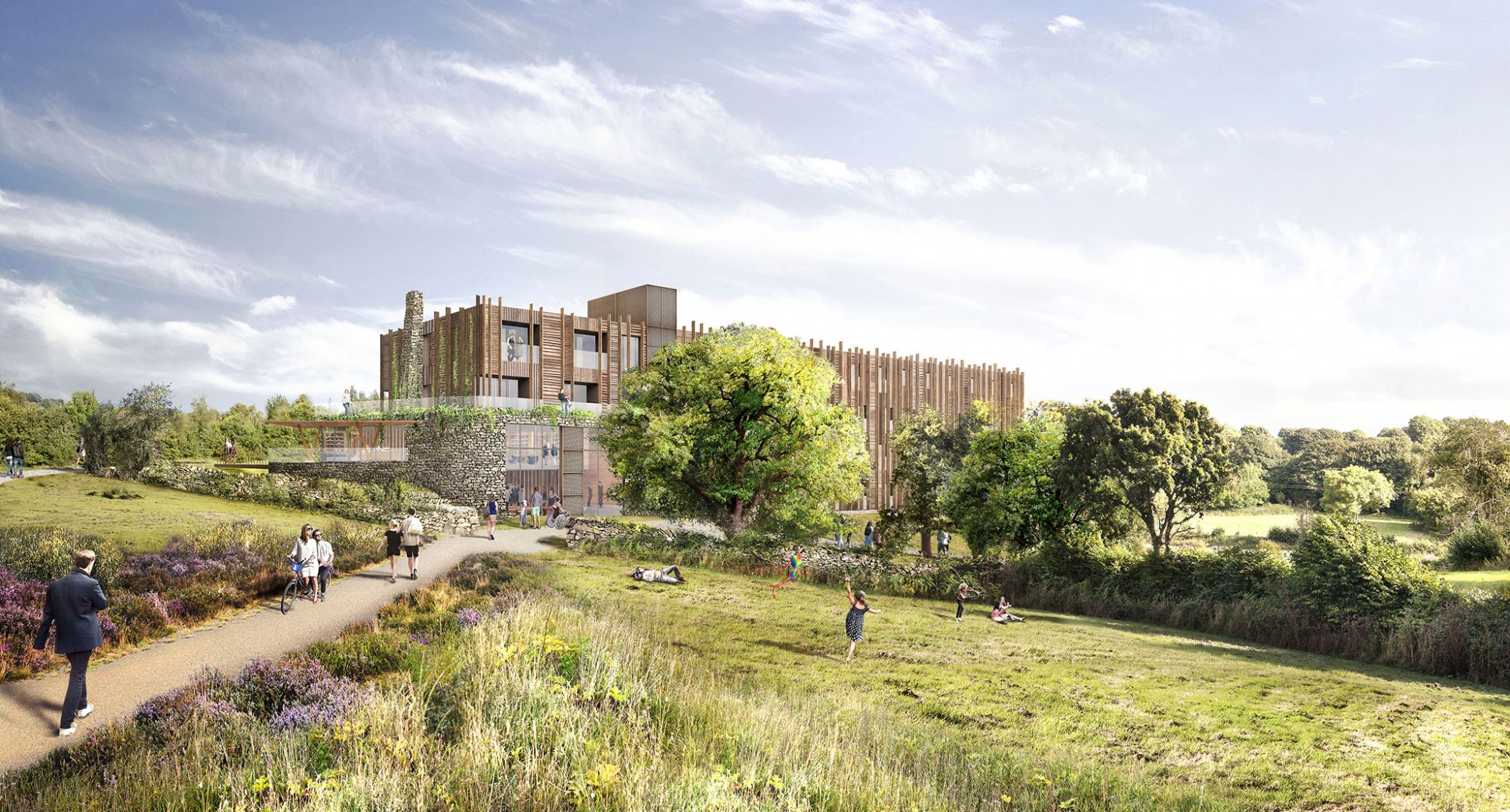 This project will create a 109 bedroom hotel for The Eden Project in Cornwall, with a new café, education area and surrounding landscape, at their current site in Cornwall.
We have worked with the Eden Project to create this new hotel proposal which will be the centrepiece of the planned 'Green Ribbon' project, a series of landscape and building interventions around the edge of the main visitor site to facilitate Eden's education and outreach work. The hotel has been carefully designed to maintain all existing mature landscape features on the site, including an existing ancient Cornish hedgerow which passes between the two built forms.
The hotel will be extremely sustainable, constructed from an on-site manufactured timber modular system to create a very low-energy building. Local stone and local larch pole cladding will age gracefully over time to create an integrated architecture and landscape experience.
Tate + Co has the vision and experience to deliver a fresh approach to sustainable architecture. I expect it to become one of the great design firms of the future. "

Tim Smit KBE, Chief Executive, Eden Project