Eden Project: Invisible Worlds
Location: Cornwall, UK
Client: Eden Project
Timescale: The Core Refurbishment Completed - May 2018
Size: 3,360 m²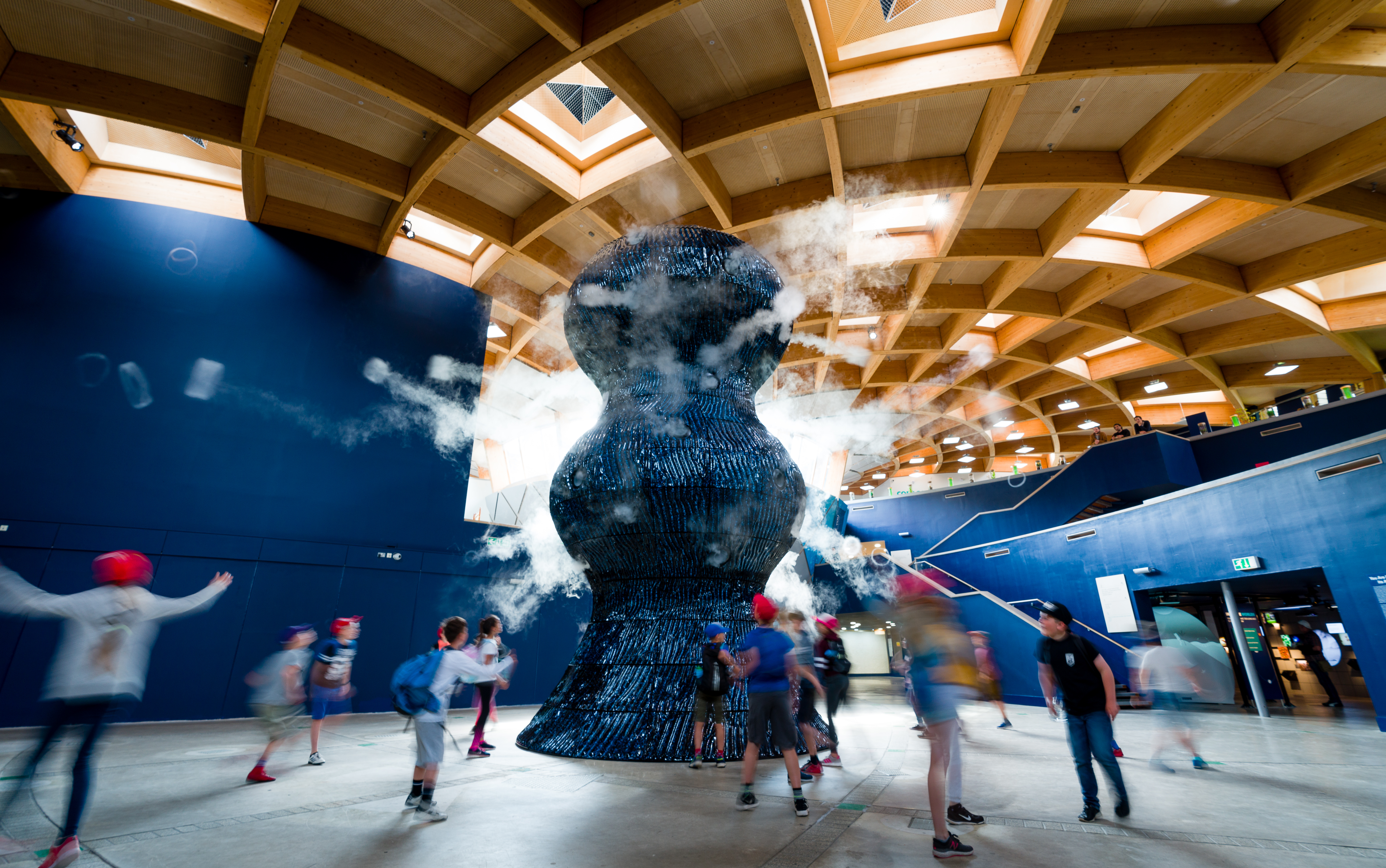 Tate + Co has completed a major reconfiguration and refurbishment of the 'Core Building' at The Eden Project. This included updating and refurbishing the five classroom spaces, creating a learning laboratory, transforming the café to become an interactive education experience, providing a new gallery space and generally improving the access and circulation around the building.
The new and improved space is home to the Invisible Worlds exhibition and part of a five-year programme of live events, workshops, artworks, education programmes and temporary displays. Tate + Co coordinated the construction works associated with the exhibition, working closely with the Eden Project, Studio Swine and a wide range of sub-contractors and exhibition designers to ensure the success of the scheme.
The exhibition communicates the story of the small microbial drivers of the big natural systems that replenish our fresh air and water, regulate our climate, feed our plants and us, and help keep us healthy. The centrepiece of the exhibition is an 8m tall ceramic sculpture by Studio Swine, which blows smoke rings scented with the different periods of the earth's history.
'Invisible Worlds is a major new exhibition revealing the world beyond our senses: too big, too small, too fast, too slow, too far away in space and time.' – Eden Project
For more information see: here