Museum of Scouting
Location: Gilwell Park, UK
Client: The Scout Association
Timescale: Planned Completion - 2021
Size: 1,600 m²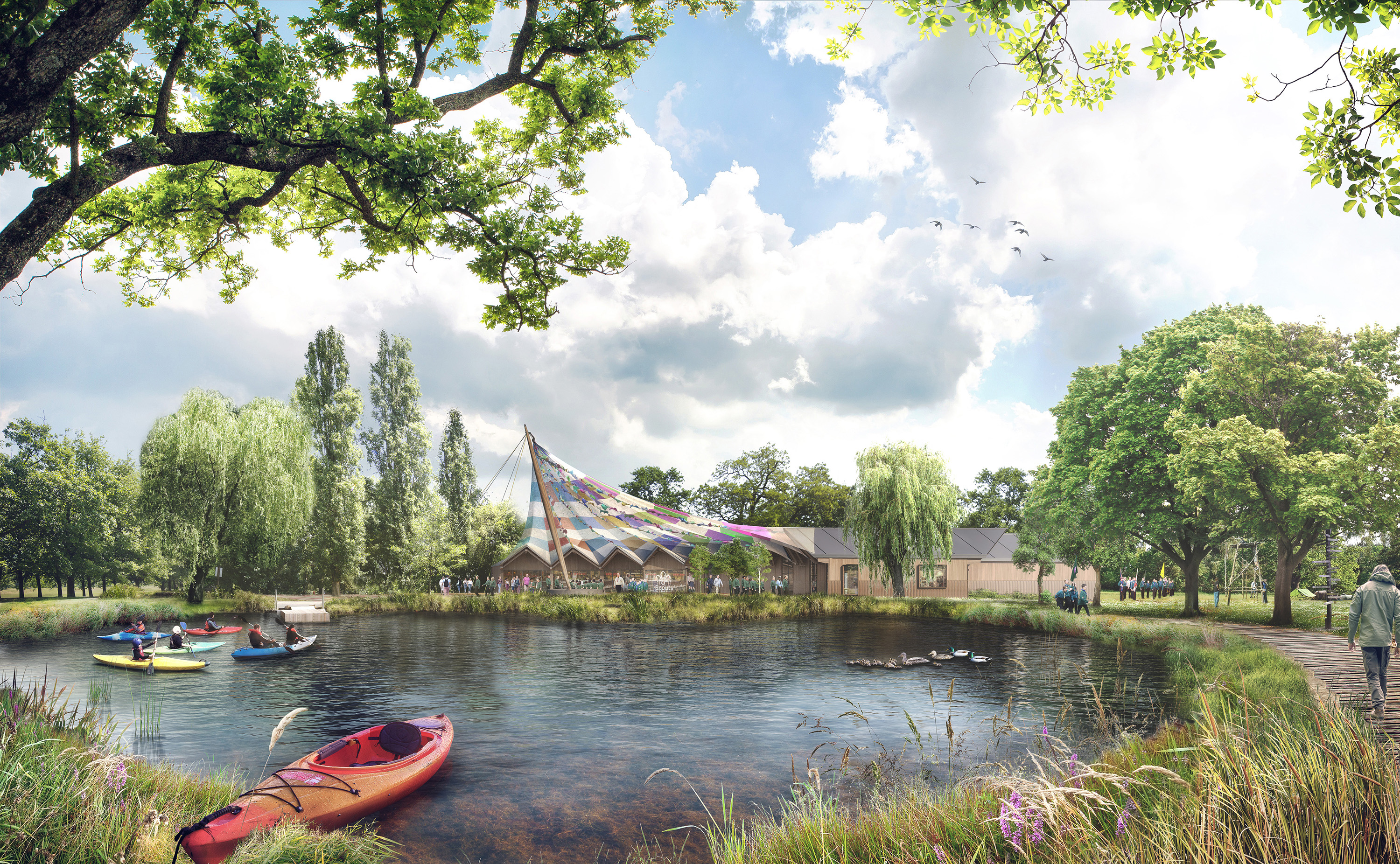 This project was won in an international architecture competition, and when complete, will create a new museum and visitor centre for The Scout Association at their headquarters in Gilwell Park. The scheme includes an exhibition space, a climate controlled archive store, education centre and a shop.
Gilwell Park has a rich history and was the first place where Scout Leaders were trained and issued with Baden-Powell's famous 'Wood Badge'. As well as being the TSA headquarters the site is a Scout Activity Centre and the spiritual home of Scouting worldwide, with regular large 'jamborees' and festivals.
Our design will create a place of celebration on the site by centering the scheme around a colourful 'Big Tent', with Scout neckerchiefs below to represent the troops on site. The scheme is rooted in Scout History to create a colourful and fun heart to UK Scouting.
Tate + Co were a clear winner of the competition. They really understood the spirit of the Scouting movement and how this could be brought together in our new museum."

Mark Hislop, Commercial Director, The Scout Association