Upland Park
Location: South Downs National Park, UK
Client: Eider Developments
Timescale: Planning permission achieved - October 2017
Size: 1,800 m²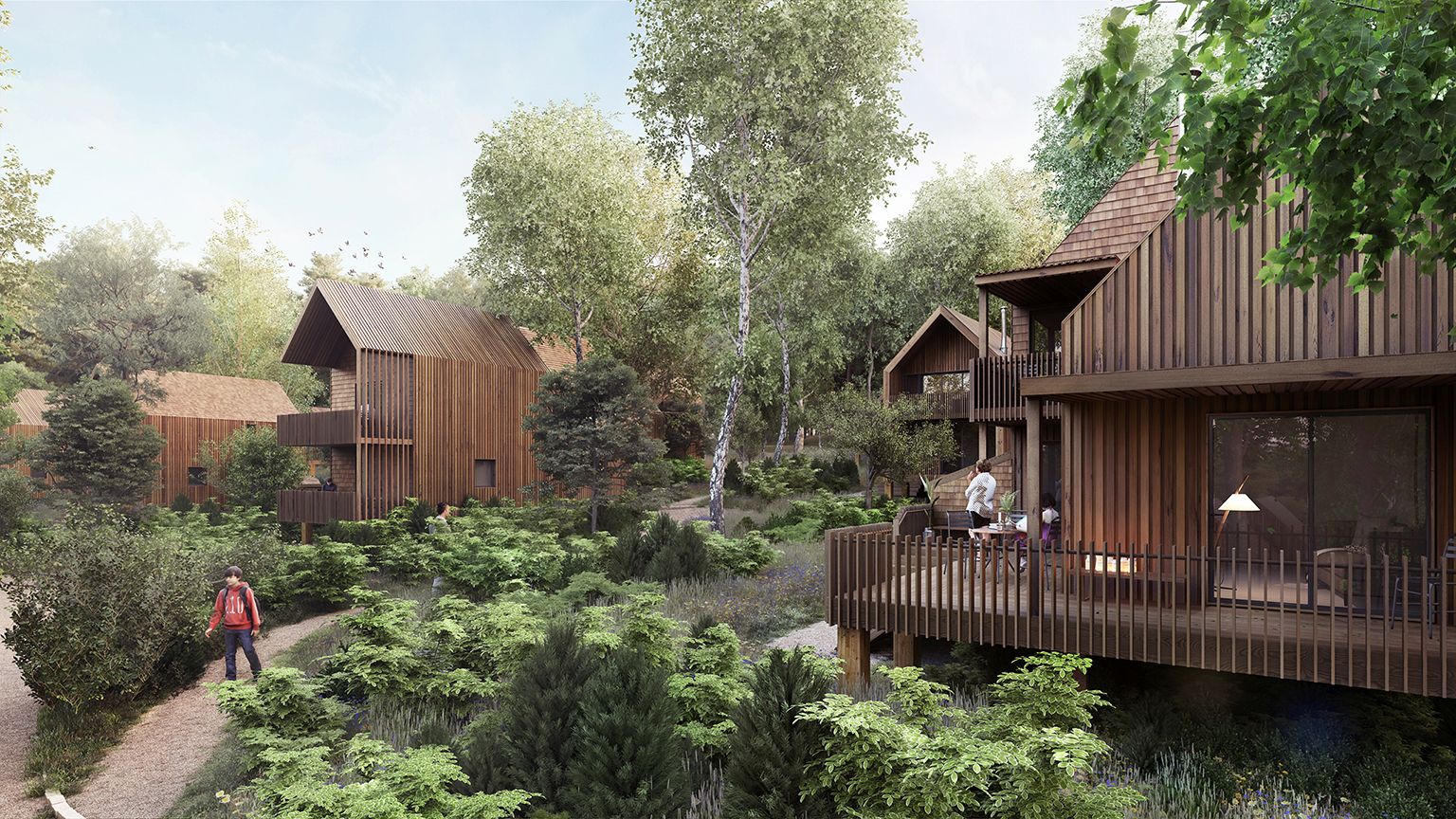 This project will create 22 timber framed holiday lodges, with a communal facilities building / café and a new spa building on the site of an abandoned hotel in the South Downs National Park.
Set on the River Meon, the scheme has been carefully tailored to emulate and enhance the landscape character of the South Downs.
Our proposal will remove a large unsightly hotel and replace it with a series of low-impact, natural timber clad lodges, set into a dense woodland setting. One half of the site will remain a chalkland meadow, and a series of landscape and biodiversity improvements are planned for the site. The lodges themselves have been designed and arranged to provide secluded and private views across the landscape.
When completed this proposal will allow visitors to experience the peaceful beauty of the South Downs National Park.