Callow Hall Hotel
Location: Derbyshire, UK
Client: Wildhive Collection
Timescale: Completed – August 2021
Size: 3,500 m²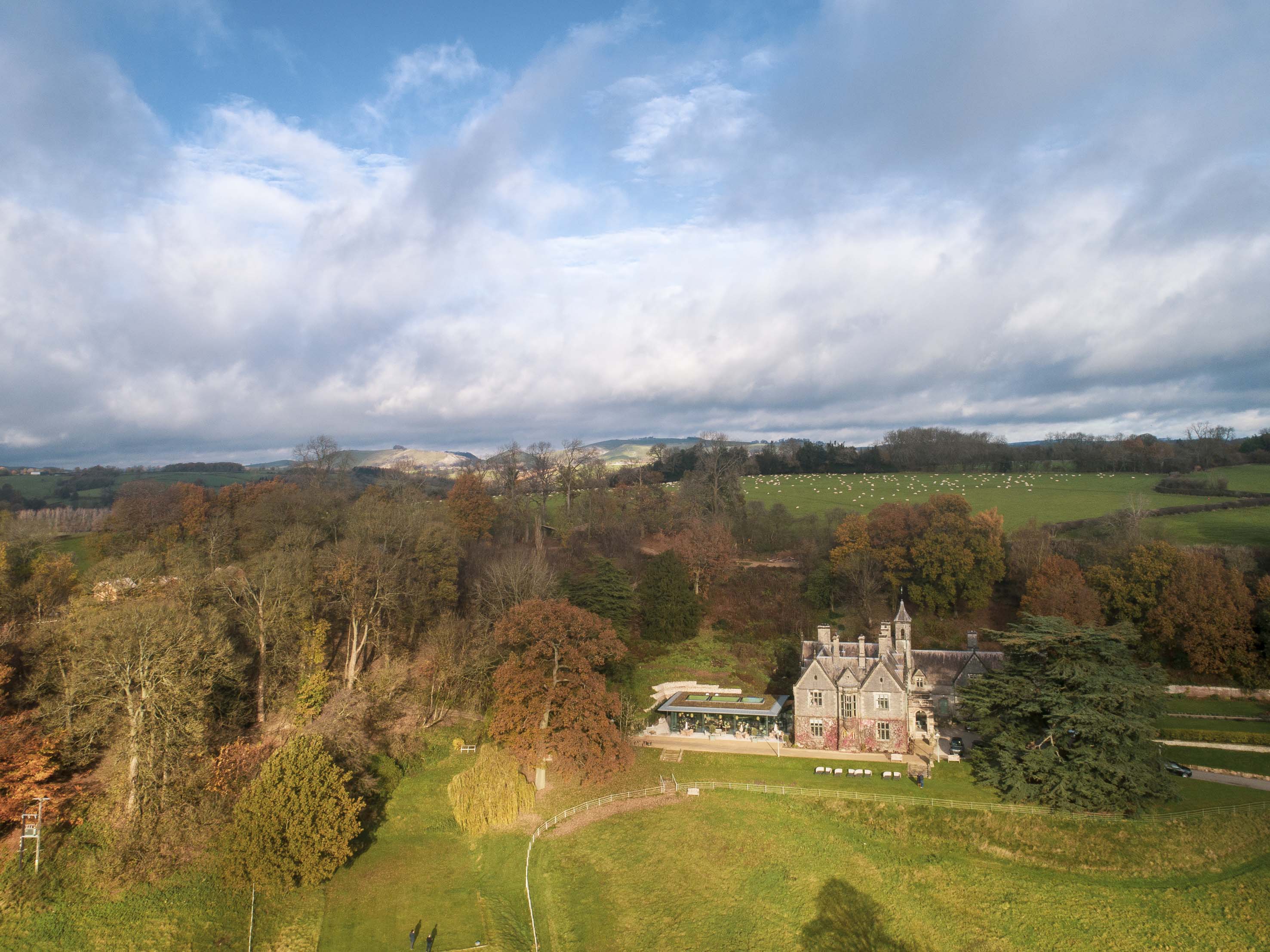 Callow Hall Hotel is a Grade II* Listed country house hotel that was acquired by the Wildhive Collective in 2018. Since then we have worked with them to transform the destination into a completely fresh guest experience centred on health and wellbeing, allowing visitors to connect to the spectacular natural setting of the Peak District. Tate+Co were architects and masterplanners for the project working collaboratively with the interior designer Isabella Worsley, Trevillion Interiors and the treehouse specialists Blue Forest.
The design strategy focused on a connection with the spectacular natural setting. This included creating a new glazed dining space allowing direct access into the landscape; refurbishing the fifteen existing hotel rooms and living areas; creating eleven new treehouses in the adjacent woodland (some of which is designated as ancient); general improvements to the grounds including a new car park and servicing strategy; refurbishing the existing coach house as a spa space; and expanding the existing back of house facilities.
A key part of the Wildhive Collection philosophy is sustainability, for example they grow much of the food for the restaurant on site. As part of the project we worked with Wildhive to significantly improve the energy strategy for the hotel, and also implement a wider sustainability strategy for the site including for example increased biodiversity across the grounds.
The resulting project is a great demonstration of how a Country House Hotel can be brought firmly into the 21st Century and allow guests to reconnect with themselves and nature. We are very proud that this project won The Times Hotel of the Year 2021 having only opened in September.
It was great working with Tate + Co. at Callow Hall. They have been crucial in creating a clear vision for the site. Their outstanding narrative and deep understanding of working in historic environments has been invaluable."

Ed Burrows, Managing Director, The Wildhive Collection